"At Inmark, with our products we create experiences, combining design with functionality.
We empower change by promoting hand crafts and traditional arts by co-creating products with our buyers for international markets."
– Virender Kumar,
Managing Director, Inmark
---
Virender Kumar, our founder, saw an opportunity in the art of paper folding and pasting to create sustainable products anchored around the idea of exclusive craftsmanship. Most of the earliest collections designed by Inmark were created of handmade paper; which is a sustainable medium of paper that is either a by-product or else is made entirely by recycling cotton rags. Kumar set out to create products with a substantial social benefit by creating opportunities for skilled artisans through an inclusive business model.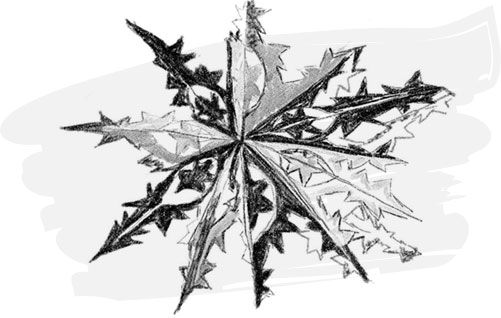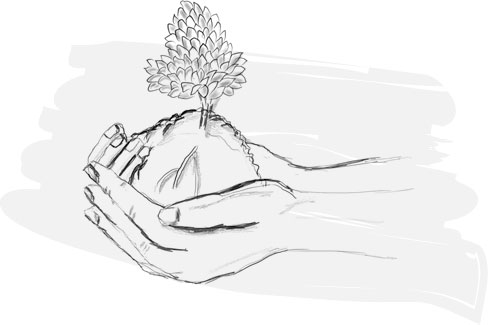 The inner conscience of care for the environment is rooted in the very genesis of the company. When Inmark expanded into other mediums, it continued to minimise the environmental damage with every new product is designed. Today, Inmark is proudly associated with some of the leading brands in the world.
Paper is a flat surface. Therefore, creating three-dimensional products need special skills and enormous efforts. Inmark specialises in converting flat paper into 3D structures which can be natively absorbed into a stylish interior. The company believes in converting early art of origami into well-designed contemporary products. Previously, Inmark has worked with the top international brands from the world.
The bus of Inmark has just started its journey. Where they have perfected white designs for Scandinavian countries, they could also create more colourful designs for other western markets. Just as they care for the environment, they also empathise with the requirements of thei buyers. Inmark is committed to delivering only the best products from their design studio and production facility.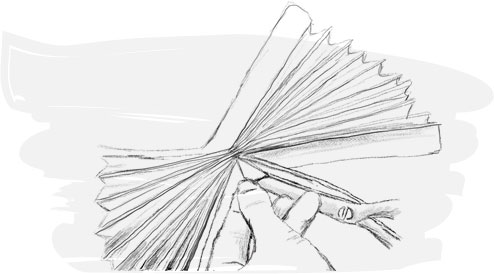 How we became what we are ?
In the early 1990s, India rapidly moved towards the integration of trade with the global economy. The series of changes under the new regime included a boost towards international trade. At the same time, our visionary founder, Virender Kumar, wanting to be a part of this new movement started discovering the art of creating meaningful products inspired by different forms of paper. Virender was always intrigued with using paper folding as art to creating different shapes. He believed that now was the time, in 1995, to catch the manufacturing bus that was boarding from India.
He envisioned that the bulk of the market for such products was in the western part of the world. Till date, Inmark has remained a 100% export company, meaning that they market their products only outside India. Because of the new dynamic direction and a robust strategy, Inmark scaled to work with distributors across western Europe and some reputed global brands such as John Lewis & Partners, Selfridges UK, Museum of Modern Arts New York, Habitat and Inditex to name a few.
Throughout his journey as a leader, Kumar has stressed on building a client-centred organisational culture. Imbibing such corporate values has created relationships with buyers who have continued to work with Inmark for over a decade. His paper stars became a quintessential Christmas decoration products in Scandinavian homes. The Scandinavian media jumped on the bandwagon of the market for paper starts created by Inmark. Dagens Nyheter, largest selling newspaper in Sweden (2,66,000 copies), covered the Inmark story on their front page. Although it was a rare accolade for an organisation, Inmark didn't want that to be the tipping point of their story.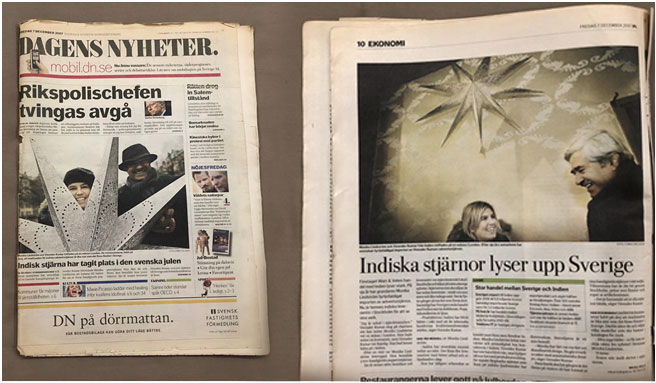 Kumar realised that for a B2B organisation, such as Inmark to grow, innovation and design was to remain the key. Although Inmark was the first mover to create a demand, they noticed a burst of similar "me-too" companies ripping out of India. The business was easy for them – reverse-engineer the products made by Inmark and build cost competitiveness by offering knock-offs at lower prices.
At that time, a key differentiator for Inmark became design agility. A strategy that helped them to break the clutter and create differentiated mindshare for buyers – "design before anything else." Inmark today calls itself as a design company. It is in the business of design; it's just that the ability to produce at mass happens to be another of its function. In their design studio at Greater Noida, they foster a work-play environment where freedom leads to creativity. For them, their studio is a laboratory where they experiment and come with breathtaking innovations.
The products made by them have inspired not only store window decorations for visual merchandising but also used for something as unusual as a decorative piece for an advertisement by a global telecommunication brand. They have their business spread across the globe and want to increase their footprint to every addressable market. For whatever they do in the future or wherever they go – design would remain at the core of their business strategy.
1995
Inmark founded by Virender Kumar in New Delhi, India. Inmark started as an import company for heavy machinery.
1997
Inmark explores export related opportunities from India. It bags first export order of paper products from an importer from USA.
2003
Inmark designed special kind of paper stars which were used for famous Vodafone 'Celebrations' advertisement for Europe.
2007
Inmark story covered by Dagens Nyheter, Sweden and Business Standard.
2008
Inmark exhibits for the first time at Messe Frankfurt. Since then, Inmark has exhibited for more than 20 times at the same venue at Christmasworld, Ambiente, Tendence, and Paperworld.
2009
Inmark puts up a factory and moves to Greater Noida at the outskirts of New Delhi.
2010
Inmark designed special paper lamps for Disney movie – Prom. These were used extensively in the movie.
2015
Inmark recognised as a star export house by Ministry of Commerce. Star export house is an Indian exporter who has excelled in international trade and successfully achieved certain minimum amount of export performance in two out of three financial years.
2016
Inmark designed and manufactured products chosen the best at Trends show as the best designs from 2016 to 2019.
Vision
To create meaningful designs that cause no harm
to the environment and bring joy into
the lives of people.
Mission
To care for all the stakeholders of the company
and create products that are sustainable while
reflect similar ethos in business.
Empathise
with the needs of the consumers


Manufacture
sustainable products at a mass-scale
Understand
the business of international brands


Design
at the core of everything